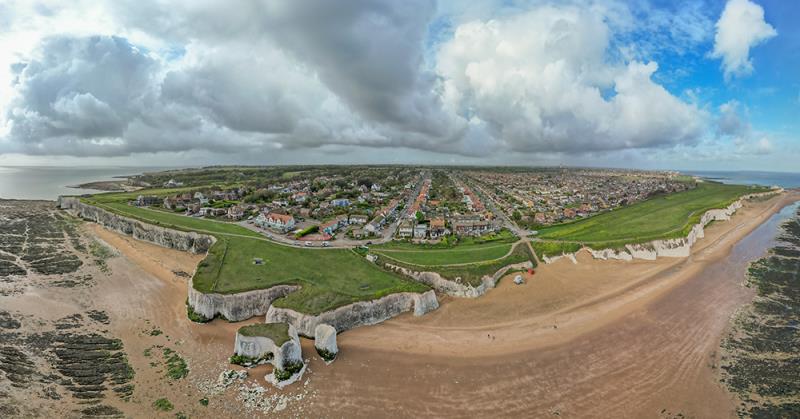 Really get to know Thanet's coastline with the Cooke & Co coastal Tour
Cooke & Co have bought together a number of amazing, award-winning technologies to bring you a 2021 comprehensive tour of Thanet's coastline from above. All the major beaches are included. Come live by the sea
Cooke & Co have worked with our amazing partners 3D Dragonfly to create our comprehensive Thanet Coastal Tour.
This encompasses all the main beaches around Thanet as well as some things to do and history. It shows how amazing our coastline really is and why it is so fantastic to live here.
Whether you are local and live in Thanet or are moving from out of the area please feel free to use and share our tour. We are very proud to have been helping move in Thanet since 1992.
Please click here for our immersive tour from Birchington through to Cliffsend




The tour works on mobiles, Ipads, Android Tablets as well as desktops, you can choose to have relaxing music to accompany your tour , if you so wish.
It's just amazing just how beautiful Thanet is and the sheer number of sandy beaches to visit.
If you would like any help or advice please feel free to call us on 01843 600911 and we would be pleased to answer any questions.