Read All About It: Seven Ways To Get Young People In Thanet Reading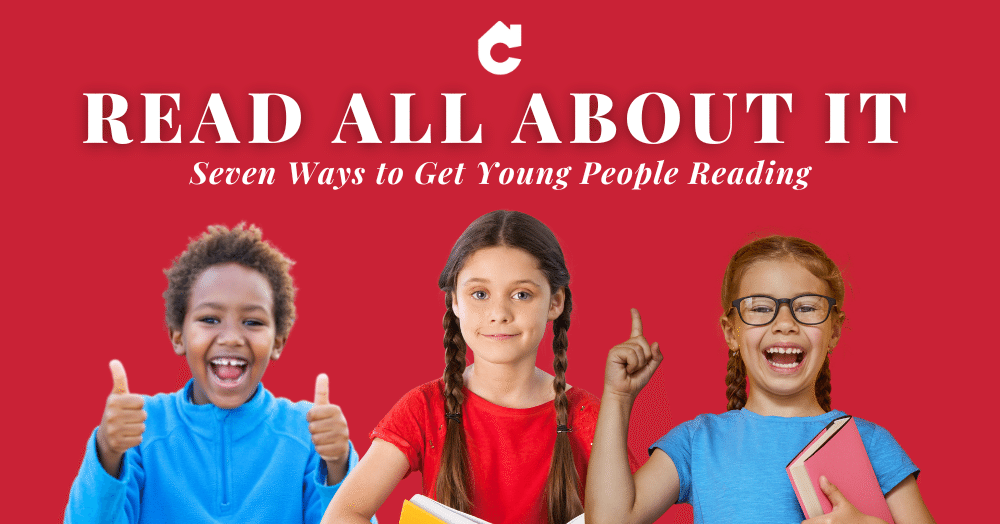 To quote The Cat in the Hat creator Dr Seuss, "The more that you read, the more things you will know. The more that you learn, the more places you'll go."
The good doctor (we use the term loosely, it was a pen name) was right: being able to read and write is economically and intellectually empowering.
On the other hand, illiteracy hampers education and employment opportunities, making navigating everyday life more difficult. If you can't read or write, you can't check the labels on medicine bottles, study the terms of a contract or understand road and safety signs.
So, spare a thought for the 750 million people in the world (two thirds of whom are women) who are illiterate.*
Literacy in the UK
You might think illiteracy is only a problem in countries with limited access to education. But 16.4% of adults (7.1 million people) in this country have 'very poor literacy skills'. **
And education experts fear this statistic could worsen in years to come because many children fell behind in literacy due to Covid lockdowns.
Here are seven tips to help raise a curious reader.
Make time each day to read together. If your child is a reluctant book reader, try magazines. Many magazines are aimed at children, so choose one on a topic that matches your child's interests, such as football, animals, or cars.


Don't forget the importance of talking to your child. Good language skills are associated with good literacy skills.


Join your local library so you can borrow numerous books (fiction and non-fiction) for free. Experiment with different genres and authors to find out what your child likes.


Send a card or letter in the post – children love to open envelopes addressed to them. Also, encourage your child to write to a loved one.


BookTok, a sub-community on TikTok where readers post book recommendations, is hugely popular with teenagers. If you're struggling to get your teen to read, look at what's trending on #BookTok.


Never criticise a young person's choice in books. If they're reading something that engages them, go with it.


When watching a film or TV show, turn on the English subtitles. Researchers think this activates the 'listening' and 'speaking' parts of the brain and helps reinforce our understanding of words.


What's your favourite childhood book? Let us know what stories inspired you growing up by posting on our social media at @cookeco.
* Unesco
** National Literacy Trust
Please Click Here to link seamlessly to hundreds of interesting community and property-related articles, videos, and pictures on our local blog/property insights page, Thanet coastal interactive tour, Up to date latest properties for sale and to rent, and much, much more.

Before you go we would love you to comment or like this article. Please feel to give your thoughts, helpful comments or even suggestions of articles you would like us to write about.