How Can Margate Buy-To-Let Offer 8.58% Per Annum Returns?
Dear Damien,
I have £210,000 to invest — is a Margate rental property still worth the risk?
"We have recently inherited £210,000...
Dear Mr & Mrs A from Margate,
If your primary objective is to generate income and reduce your workload...
The Skipton Building Society, 4.25% Bond, would provide you with an income of £9,450 annually.
Excluding the initial set up costs of solicitors and Stamp Duty, for £210,000, you can buy a Victorian 2-bed terraced house...
Is this return sufficiently higher than your 4.25% threshold to make it worthwhile?
However, most Margate landlords are primarily motivated by the potential for long-term capital growth rather than rental income...
That means that 2.4% needs to be added to the yield for the rent to give you the true return on your rental investment.
Therefore, with an asset that retains its value in real terms, a rental income stream that does the same, and a depreciating debt...
If your aim is to contribute to early retirement, you will need to invest your £210,000.
Cash is suitable as a short-term option, but it won't preserve your purchasing power as time passes.
To generate a real return, you must invest that cash, whether in property, a carefully selected portfolio of stocks, crypto, gold or another investment avenue...
The simple fact is that the country is not building enough homes for the people who live here, the people who are living longer and the 600,000+ net immigration we are experiencing...
If you would like any thoughts on this, do not hesitate to reach out and have a chat.
Kind regards,
Damien Cooke,
Managing Director
Cooke & Co Estate and Letting Agents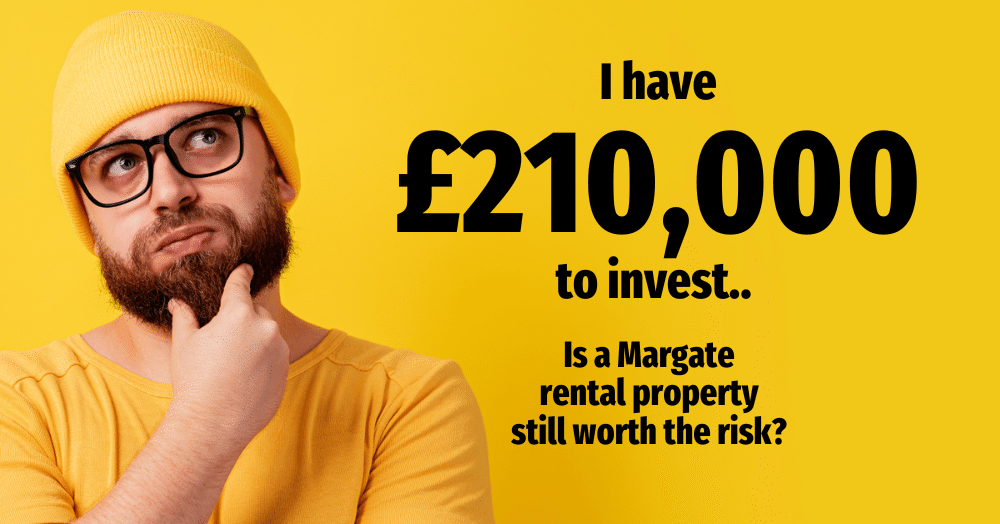 P.S. As with all investments, all income will attract taxation. It would be best to chat with an accountant about that.